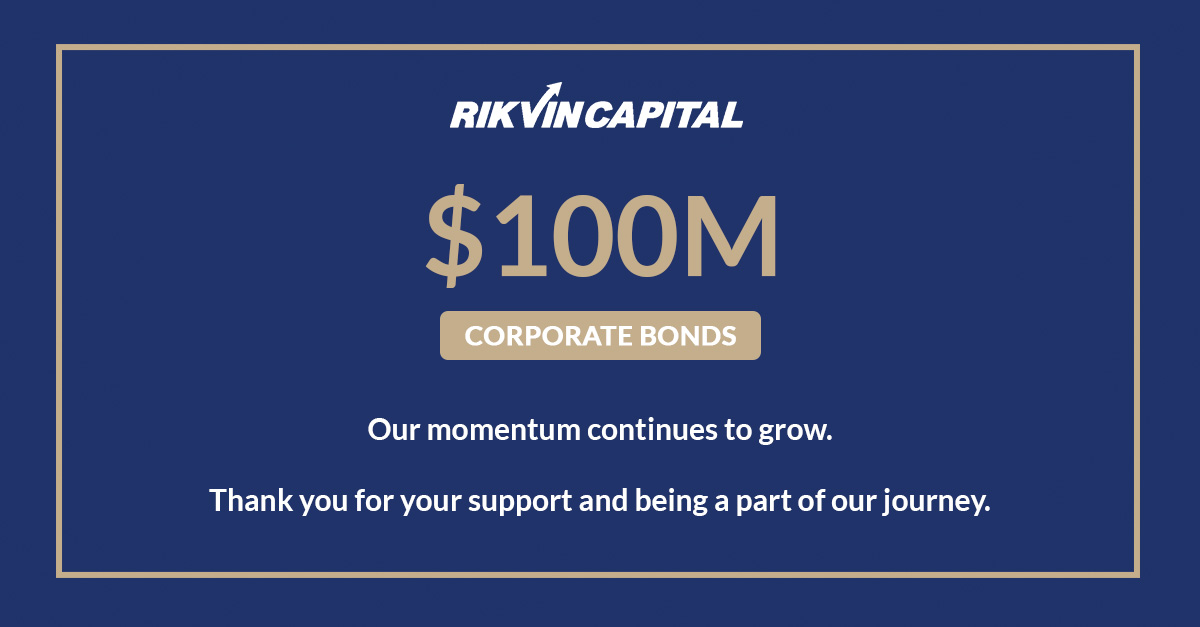 Rikvin Capital is proud to announce that we have successfully raised $100 million through the issuance of corporate bonds. This notable accomplishment underlines our strong market position and reflects the significant trust that investors have in our robust financial strategies.
In a financial landscape characterized by rapid evolution and change, Rikvin Capital remains steadfastly committed to driving stability and growth. This bond issuance is a testament to our unwavering dedication to providing high-quality, reliable, and flexible financial solutions.
The proceeds from this bond issuance will be pivotal in expanding our existing portfolio and providing additional liquidity to bolster our lending capabilities. Primarily focused on asset-backed lending against properties in Singapore and the UK, we also extend our reach to diversified portfolios, including shares, ships, and other assets of substantial intrinsic value.
Our recent successful bond issuance further signifies our financial strength and resilience. With $500 million in bridge loans provided since our inception and over $200 million committed to lending in 2023 alone, we have consistently exceeded our targets and solidified our place as a trusted financial partner.
We are incredibly grateful for the faith our investors have shown in us with this successful bond issuance. This is not just a financial milestone but a validation of the trust and belief they have in our strategic vision," said Rikhil Bakhda, Director at Rikvin Capital.
As we celebrate this major milestone, we want to extend our deepest appreciation to all our stakeholders. Your unwavering support and trust have been crucial in reaching this remarkable achievement.
Looking ahead, we are excited about the opportunities that this additional capital will create. We will continue to strive to provide outstanding value for our clients, partners, and investors, whilst fostering growth and stability in the financial ecosystem. With your continued trust, together we will build bridges towards a more prosperous future.