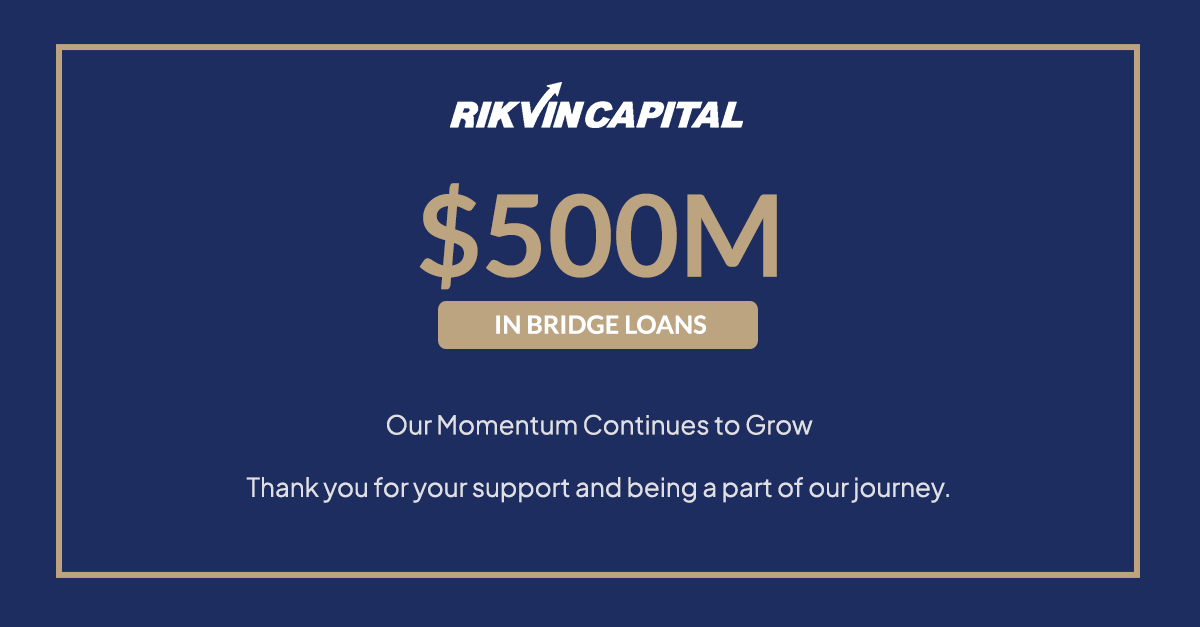 We are thrilled to announce a monumental milestone at Rikvin Capital – since our inception, we've provided over $500 million in bridge loans, reflecting our firm commitment to fostering growth and stability in an ever-changing financial landscape.
Our expertise lies in asset-backed lending, primarily against properties in Singapore and the UK. However, our diversified portfolio lending also extends to shares, ships, and other investments of substantial intrinsic value. This broad-based, security-centric approach has been instrumental in building trust with our clients, catalyzing growth, and surpassing our targets.
In 2023 alone, we've committed to over $200 million in lending, a testament to our team's relentless dedication, strategic thinking, and keen understanding of the markets we operate in.
Our focus has always been on driving value for our clients, and this milestone exemplifies just that. Our achievement is a testament to the strength of our team, the trust of our clients, and the effectiveness of our strategy.
As we celebrate this significant milestone, we want to extend our deepest gratitude to our clients, partners, and dedicated team members. Your support and trust are the cornerstones of our success.
In the coming years, we look forward to continuing to provide reliable, secure, and flexible financial solutions to meet our client's unique needs and contribute to the larger financial ecosystem. Together, we're building bridges to a more prosperous future.
Thank you for being a part of our journey.