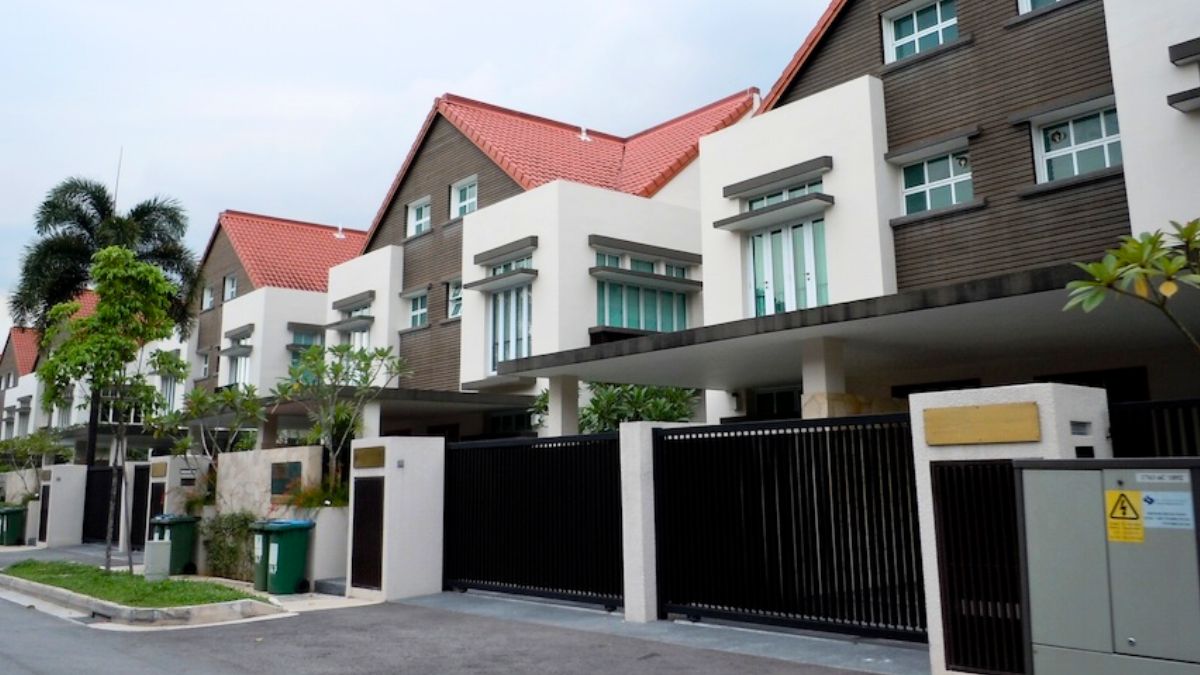 In the glittering skyline of Singapore, where prime real estate reigns supreme, owning multiple properties is a clear symbol of wealth and success. Yet, for many high-net-worth individuals, the glitter dims when it's time to leverage these assets for further investment. The stringent Total Debt Servicing Ratio (TDSR) framework in Singapore makes it extremely challenging to secure loans against high-value properties. Even for individuals holding substantial real estate assets, the focus on cash flow by traditional financial institutions can be a significant bottleneck, limiting the capacity to reinvest or address financial needs.
A Story of Opportunity Amidst Challenges
Consider the case of a distinguished high-net-worth individual who owned multiple prime properties in Singapore. With an impressive portfolio of assets, Alex sought to expand investments into lucrative opportunities. However, the traditional banking institutions could not look beyond the cash flow limitations, effectively putting a pause on Alex's ambitious plans.
Even with millions worth in prime real estate, the doors of opportunity were closed due to the TDSR framework which banks unwaveringly adhere to. But every cloud has a silver lining, and for Alex, the alternative path gleamed with potential.
Bridging the Funding Gap
When traditional financial routes were obstructed, a tailored solution in the form of bridge funding emerged as a beacon of hope for Alex. We, at Rikvin Capital , understand that high-value assets can indeed be a source of substantial liquidity, and should not be overlooked just because of cash flow constraints.
Leveraging our bespoke bridge funding services, Alex could swiftly secure SGD 26 Million against two prime properties. This timely funding provided the financial impetus required to seize the investment opportunities that would have otherwise slipped away.
Beyond the Boundaries of Traditional Financing
At Rikvin Capital., we extend beyond the limitations of traditional financing, recognizing the intrinsic value of prime real estate assets. Our client-centric approach allowed Alex to navigate through the financial hurdles and access the needed capital. It's not just about funding; it's about enabling opportunities, fostering growth, and solidifying wealth for our esteemed clients.
Our expertise in providing alternative financing solutions embodies flexibility, speed, and confidentiality. We embrace a holistic understanding of your assets and investment aspirations, providing tailored funding solutions that align with your unique financial landscape. Just like Alex, many high-net-worth individuals face the challenge of liquidity despite holding substantial assets. When traditional banking avenues say no due to cash flow limitations, remember that alternatives like bridge funding can seamlessly bridge the gap, ensuring your investment plans remain not just dreams but achievable realities.
Rikvin Capital stands as a testament to the possibilities of alternative funding solutions, emphasizing the true value of your prime properties, and transforming them into tangible opportunities for further wealth accumulation. With us, rest assured that your financial journey will transcend conventional boundaries, paving the way for sustained growth and success.
Ready to Bridge the Gap?
In the world of high-value property financing, don't let traditional limitations stifle your investment and growth opportunities. Just like Alex, allow your assets to work for you, unburdened by cash flow constraints and rigorous bank requirements.
Explore the world of seamless and tailored bridge funding solutions with Rikvin Capital. Our dedicated team of experts is ready to assist you in unlocking the liquidity of your prime properties, ensuring that your financial endeavors and investment aspirations are met with unwavering support and unmatched flexibility.
Contact Rikvin Capital Today
Let us navigate the financial landscape together, transcending boundaries and transforming challenges into opportunities for wealth accumulation and sustained success. Reach out to Rikvin Capital now to discover how we can bridge the funding gap for you, ensuring your high-value assets realize their true potential.
Rikvin Capital – Where Others See Limitations, We See Potential.