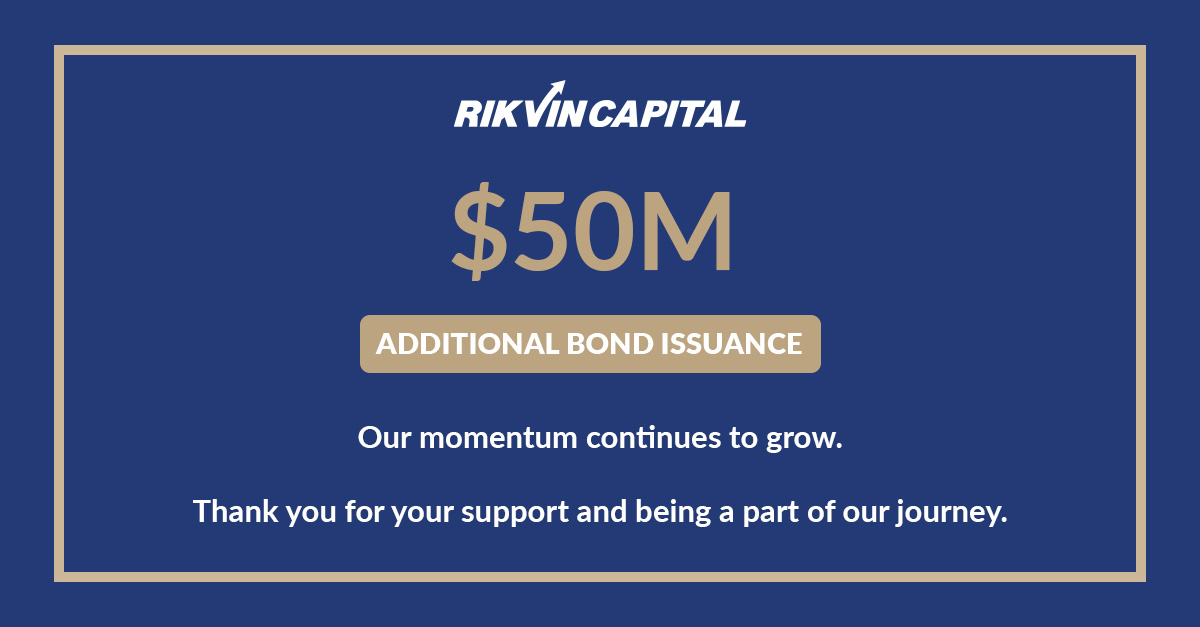 We are excited to share yet another remarkable achievement at Rikvin Capital. Following our initial success of raising $100 million through a bond issuance, we are thrilled to announce that we have secured an additional $50 million in a second round of bond issuance. This reaffirms our position as a trusted player in the financial landscape and demonstrates the ongoing trust our investors have in our financial strategies.
The Power of Trust and Dedication
In a dynamic and ever-evolving financial landscape, Rikvin Capital continues to be unwavering in our mission to drive stability and growth. This latest bond issuance is a testament to our dedication to providing high-quality, dependable, and flexible financial solutions.
Fueling Our Expansion
The proceeds from this second bond issuance will play a pivotal role in funding our expanding bridge loan pipeline, which is experiencing significant growth. Our primary focus remains on asset-backed lending against prime properties in the UK and Singapore. This strategic direction reaffirms our commitment to providing bridge loans in these highly sought-after locations.
Strength and Resilience
Our recent success in bond issuance further underscores our financial strength and resilience. Since our inception, we have provided $500 million in bridge loans, with over $200 million committed to lending in 2023 alone. This track record solidifies our position as a trusted financial partner. "This achievement reflects the trust and belief our investors have in our strategic vision," says Rikhil Bakhda, Director at Rikvin Capital.
Expressing Our Gratitude
We extend our deepest appreciation to all our stakeholders, including clients, partners, and investors. Your unwavering support and trust have been crucial in achieving this remarkable milestone.
With this additional capital injection of $50 million, we are excited about the opportunities that lie ahead. We remain committed to delivering exceptional value to our clients, partners, and investors while fostering growth and stability in the financial ecosystem. With your continued trust, we will continue to build bridges toward a more prosperous future.
At Rikvin Capital, we take pride in being your trusted financial partner, and we are enthusiastic about the opportunities this additional capital enables us to pursue. Together, we will continue to provide funding solutions for High Net Worth Individuals (HNWI) and corporations who possess valuable assets but may require financial support due to cash constraints. Our commitment remains unwavering as we pave the way for a brighter financial future for our valued clients.