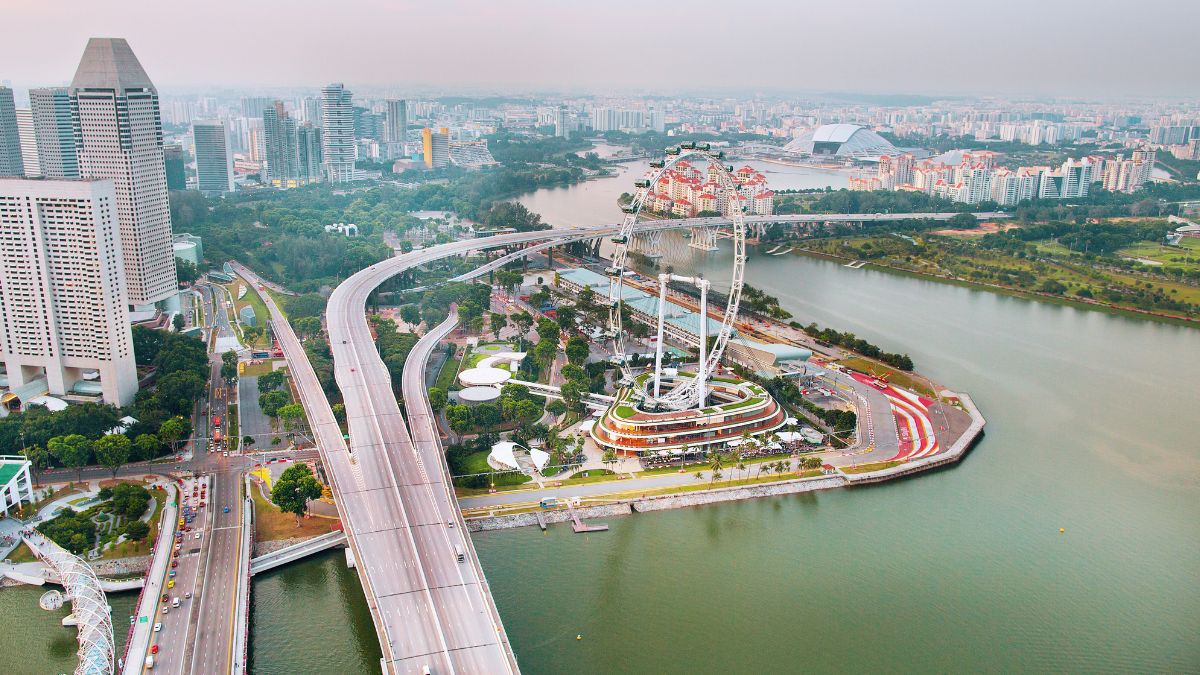 Are you an international investor considering the vibrant Singapore property market? You're joining a growing number of global investors attracted to Singapore's robust real estate sector. However, securing funding from local banks can be a complex and restrictive journey, particularly for foreign investors. Singaporean banks, like their UK counterparts, often focus on cash flow for loan repayment and adhere to stringent regulatory requirements, including Total Debt Servicing Ratio (TDSR) guidelines. In an economic environment where banks might tighten their lending criteria, obtaining financing can be challenging.
While local banks are a traditional source for property financing, their current restrictive stance makes bridge loans an appealing alternative. It's important to note that bridge loans, while effective in specific situations, are generally more expensive and are ideally used for short-term financial needs. In this context, Singapore bridge loans, especially those provided by Rikvin Capital, offer a crucial solution. They fill the gap when conventional financing doesn't meet the timely and distinct needs of foreign investors in Singapore's property market.
Why Choose Rikvin Capital for Your Singapore Property Investment Financing
Rikvin Capital is a standout in property financing, offering essential support to international investors. Our custom bridge loans, ranging from S$1M to S$30M with a loan term of 3-18 months, are crafted to meet the specific needs of foreign investors in the Singapore property market.
The Advantages of Choosing a Bridge Loan for Singapore Real Estate
Speed is Essential: Our approval process can take as little as 24 hours, crucial for time-sensitive property deals.
Flexibility for Various Needs: Whether it's residential, commercial, semi-commercial properties, or land with planning permission, our bridge loans are versatile.
Attractive Loan-to-Value Ratios: Offering up to 70% loan-to-value, we provide significant leverage for your investments.
Bridge Loans for Non-Singapore Residents
The Singapore property investment landscape can be daunting for non-residents. Traditional financing often involves extensive documentation and prolonged approval processes. Rikvin Capital's bridge loans simplify this, offering a smoother, more accessible financing route. Our loans are not only for property acquisition but also for diversifying your investment portfolio, be it in new business ventures or other real estate opportunities in Singapore.
Case Studies: Diverse Applications of Bridge Loans in Singapore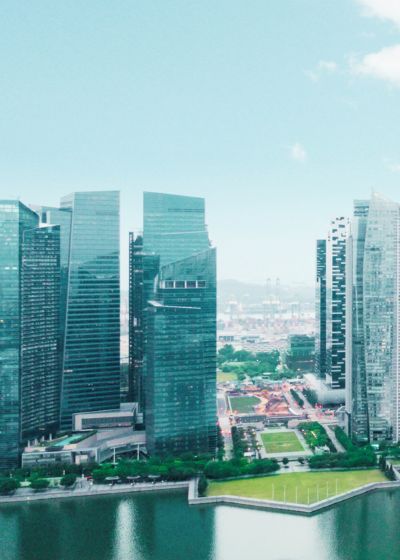 Case Study 1: Asset Leverage for Property Acquisition
Situation: A property developer from China owns a commercial building in Singapore's central business district. He identifies a prime opportunity to acquire a residential complex in Marina Bay but needs immediate funding.
Solution: He secures a bridge loan from Rikvin Capital using his existing property as collateral. This enables him to quickly purchase the Marina Bay complex, significantly growing his portfolio. He plans to refinance with a long-term loan post-acquisition.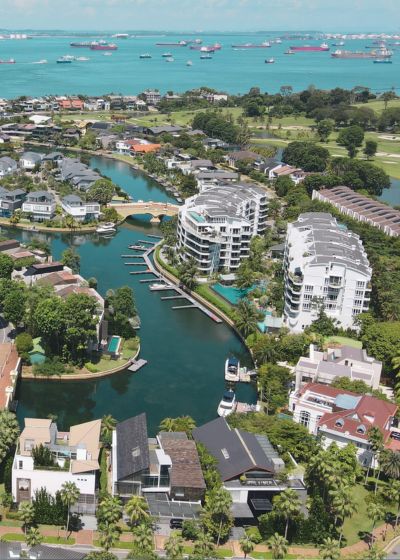 Case Study 2: Finalizing Construction Projects
Situation: An American investor is finalizing a luxury condo project in Sentosa Cove. Traditional banks are reluctant to provide further funding until the project nears completion.
Solution: The investor takes a bridge loan from Rikvin Capital to cover final construction costs and operational expenses. Once the project is completed and units start selling, she refinances with a conventional mortgage to repay the bridge loan.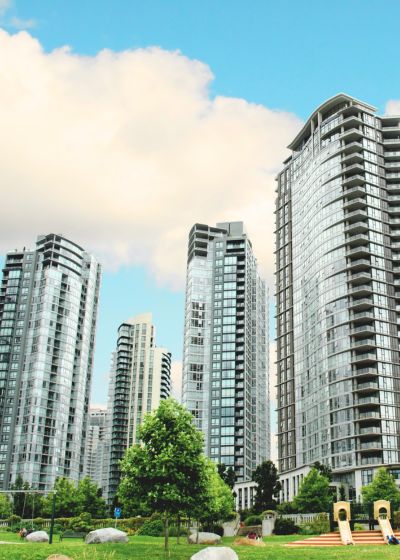 Case Study 3: Property Collateral for Business Investment
Situation: A Japanese entrepreneur with a high-value property in Orchard Road seeks to invest in a tech startup in Silicon Valley but requires quick access to funds.
Solution: He uses his Singapore property to secure a bridge loan, providing the capital needed for the tech investment. His investment pays off, allowing him to repay the bridge loan and gain significant business equity.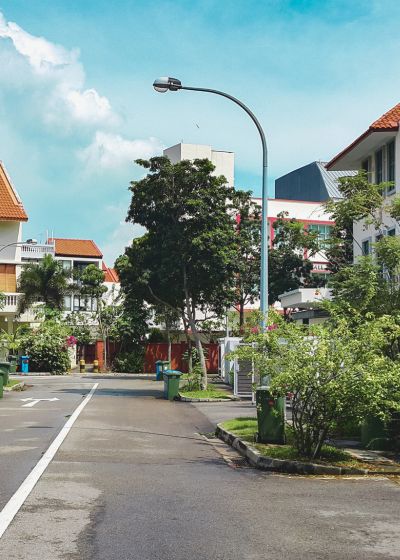 Case Study 4: Enhancing Credit for Business Deals
Situation: A Canadian investor owns a property in the Bukit Timah area and is negotiating a major business deal. Demonstrating proof of substantial funds is essential for better financing terms.
Solution: She opts for a bridge loan using her property, improving her financial leverage and credit rating, thereby facilitating a successful deal closure and repaying the bridge loan with the business proceeds.
Conclusion: Customized Financial Solutions for Varied Needs
These cases show the versatility of bridge loans in scenarios like expanding real estate portfolios, funding renovations for better returns, diversifying investments, or managing property transaction timing mismatches. Rikvin Capital's bridge loans in Singapore provide the necessary flexibility and speed for effective navigation of these situations.
Who Should Use Bridge Loans – And Who Shouldn't
Bridge loans are a potent tool for specific investment strategies, but they're not suitable for all investors. Identifying the right scenarios for their use is key to financial success.
Ideal Candidates for Bridge Loans
Opportunistic Investors: Those eyeing time-sensitive investments, like below-market property sales, can benefit from the quick financing bridge loans offer.
Portfolio Expanders: Investors aiming to grow their property portfolio while awaiting funds from other investments or property sales.
Renovation Focused Investors: Real estate investors needing immediate funds for property upgrades to boost value or rental income.
Gap Bridgers: Individuals managing the interim between purchasing a new property and selling an existing one, especially in fast-paced markets like Singapore.
Short-Term Investment Strategists: Investors targeting short-term, high-return investments where expected returns surpass bridge loan costs.
Preparing for a Bridge Loan: Insights for Foreign Investors
To qualify for our bridge loans in Singapore, you need proof of ownership of a local property for collateral. Each loan is customized to your needs and circumstances. A clear repayment strategy is vital due to higher interest rates and shorter repayment terms typical of bridge loans.
Navigating Risks and Maximizing Opportunities
While bridge loans offer many benefits, they also carry risks. Partnering with experienced lenders like Rikvin Capital is crucial for understanding market dynamics, repayment strategies, and protecting your investment.
Your Gateway to Successful Singapore Property Investment
Rikvin Capital's bridge loans are more than financial solutions; they're your gateway to achieving your Singapore property investment dreams. With our expertise, flexibility, and quick financing options, we ensure your journey in the Singapore property market is successful and seamless.
Seeking Collaboration with Singapore Brokers
We're eager for new partnerships and opportunities. If you're a Singapore broker with interesting deals, let's collaborate and explore new possibilities in the property investment sector together.
Ready to Bridge Your Investment Gaps?
Contact Rikvin Capital for a personalized consultation and turn your investment aspirations into reality with our tailored Singapore bridge loans. Email us at info@rikvincapital.com, or call or WhatsApp us at +65 8133 5757.
Let Rikvin Capital be your trusted ally in navigating Singapore's dynamic property investment landscape.