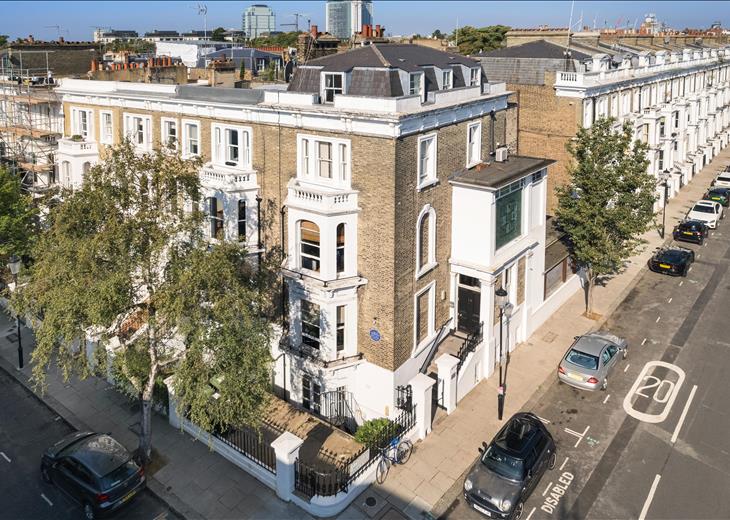 London's dynamic property market offers lucrative opportunities for property investors. As a leading bridge loan company, we understand the needs of property investors seeking to finance new purchases. In this case, we provided a fast bridging loan of £1,500,000 with a loan-to-value ratio of 41% to a property investor who utilized their existing property portfolio. With a duration of 12 months and a seamless completion time of just two weeks, this case exemplifies how our fast bridging loans enable property investors to seize new opportunities quickly.
Maximizing Portfolio
We recognize the potential of property investors' existing portfolios. In this case, the property investor leveraged their portfolio, valued at £6,000,000, to secure a fast bridging loan of £1,500,000. Our team of experts works closely with property investors to unlock the maximum value of their portfolio for further investments.
Fast Bridging Loans for Quick Financing
Our fast bridging loans provide property investors with the agility to act swiftly in London's competitive property market. In this specific case, our efficient loan processing allowed the investor to seize the new purchase opportunity within a remarkably short completion time of just two weeks. We understand the importance of prompt financing in capturing time-sensitive investment prospects.
Flexible Duration and Payment Schedule
Our fast bridging loans offer property investors the flexibility they need to execute their investment strategies effectively. At our company, we provide both monthly and quarterly payment options, along with a convenient roll-up payment plan. The client, due to their consistent cash flow, selected a monthly payment schedule.
Diverse Asset Types
Rikvin Capital's bridging loans cater to property investors involved in both residential and commercial properties. Our versatile financing solutions empower investors to explore a range of opportunities in London's diverse property market. We understand that each investor has unique investment preferences, and our loan offerings are designed to accommodate their specific asset types.
Unlocking New Opportunities
By utilizing our fast bridging loans, the property investor successfully unlocked new opportunities quickly. Our strategic financing approach maximized their investment potential and expanded their portfolio in London's dynamic property market. We are committed to empowering property investors to achieve their financial objectives with tailored funding solutions and exceptional service.
Related: Read about when Rikvin Capital helped a car collector to acquire the last Bugatti W-16 Mistral Roadster with bridge funding
| | |
| --- | --- |
| Location | London |
| Market Value | £ 6,000,000.00 |
| Loan Amount | £ 1,500,000.00 |
| Loan-to-Value | 41% |
| Duration of Loan | 12 Months |
| Payment Schedule | Monthly |
| Asset Type | Residential and Commercial Properties |
| Completion Time | 2 weeks |